FOCUS
Appian Ventures invests in software and technologies that enable
Applied Connectivity
- the application and management of network connectivity to improve business performance.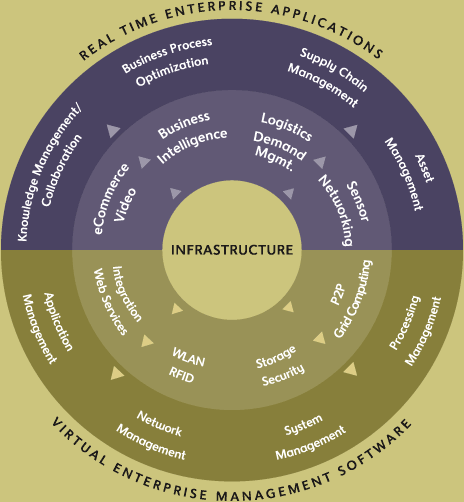 In the 1990s, enormous amounts of capital were invested to establish enterprise connectivity and network infrastructure. Now, there is a critical demand for Applied Connectivity software and technologies to help enterprises manage and exploit those network assets and enterprise data in a way that directly and significantly improves efficiency and enhances revenue.

We target investments within two large market segments that enable Applied Connectivity: Real Time Enterprise Applications and Virtual Enterprise Management Software.
Real Time Enterprise Applications includes: Knowledge management/collaboration, eCommerce, video; business process optimization/business intelligence, supply chain management, RFID, speech; asset management, sensor networking.



Virtual Enterprise Management Software includes: Application management, web services/integration; network management, WLAN, P2P; system management, grid computing,storage; security management, processing.
While Appian primarily targets early-stage investments, we have the flexibility to invest in seed, growth and late stage companies. Our preferred initial investment is $1 to $2 million. Our minimum investment size is $500,000, and our maximum is $5 million.
We proudly support small business creation as a Small Business Investment Company licensed by the U.S. Small Business Administration.